Disrupting Tasmania's drugs trade:  
Cut the Supply, Stop the hurt
Tasmanian Crime Stoppers Week 2021 had a strong focus on illicit drugs, their entry points into our community, and the role Tasmanians can play in fighting this serious crime.
The Covid pandemic significantly disrupted the importation of drugs into Tasmania last year.
Tasmania Police noted that while more drugs have been taken off our streets in the past year due to police operations, border closures meant less drugs coming into the state.
While some drugs are manufactured in Tasmania in crude – often domestic – settings, most are imported via sea, air, and mail, according to Tasmania Police.
Crime Stoppers Week is designed to raise awareness about what everyone in this state can do to combat criminal activity. Crime Stoppers Tasmania is central to this effort because intelligence provided by the community through Crime Stoppers is a powerful weapon for our Police.
Thank you to our Crime Stoppers Week Event Sponsors
Motorola Solutions
Lions Clubs of Tasmania
Southern Cross Austereo
Know of someone trafficking drugs?
Cut the supply and stop the hurt.
Speak up – but stay secret: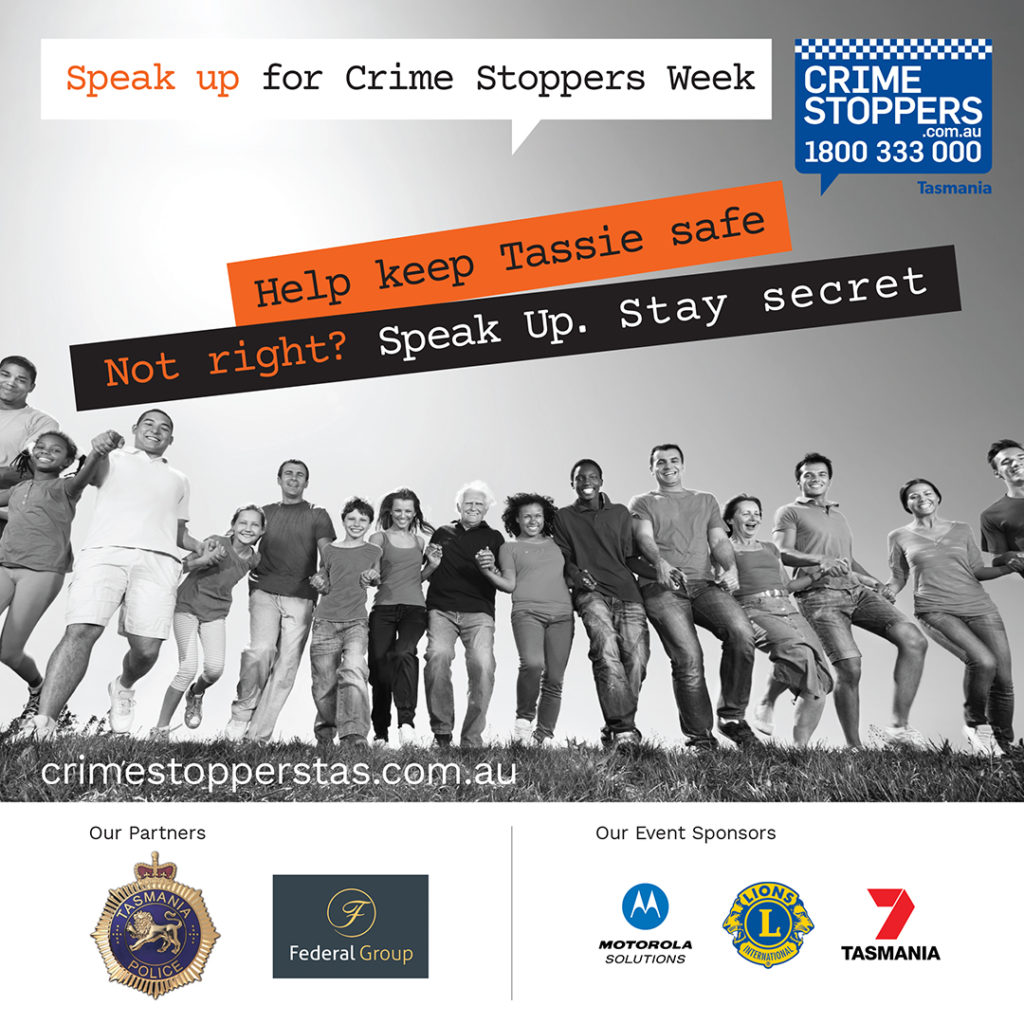 Crime Stoppers Week 2021 Media Release