100% private – we need what you know, not who you are. No strings attached.
Anyone, anywhere, anytime – tell Crime Stoppers what you know or suspect about crime and suspicious activity.
it's safe
it's anonymous
it's online 24/7, 365 days a year, or phone our team on 1800 330 000.
Trust your instinct. Your tip may seem unimportant but could help to join the dots to complete the picture and solve a crime.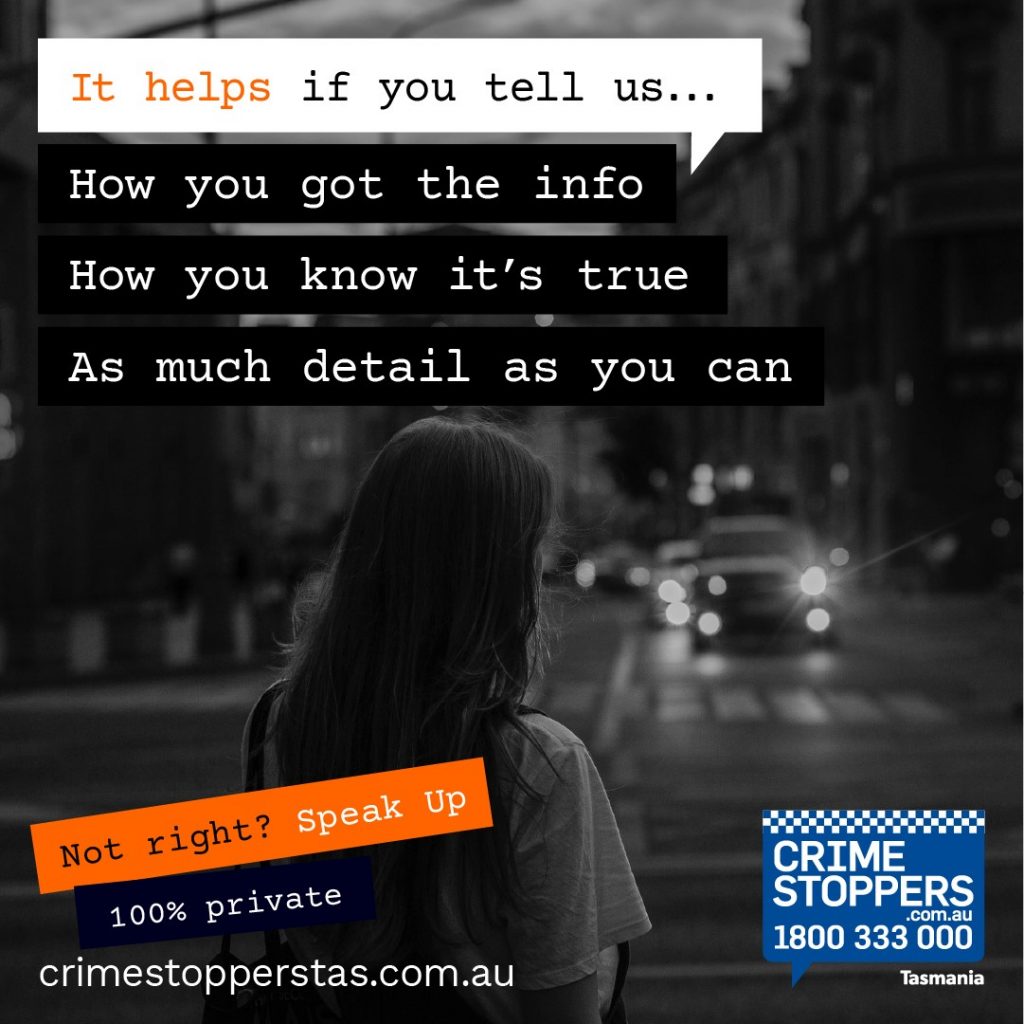 Maybe:
you overheard or saw something?
odd comings and goings in your neighbourhood?
something just doesn't feel right.
We know people often don't want to get involved, or have concerns about safety or payback if someone finds out. It can be easier to turn a blind eye rather than speak out. That's why we are here!
As you go about your life, criminals are going about theirs and doing things that reduce community confidence and make us feel unsafe in our home, workplace, at a local shopping centre or on public transport. Keeping your eyes and ears open and sharing information with Crime Stoppers is how we can all help keep our community safe.
Tell us even if you:
aren't sure it's worth sharing
doubt it's serious enough to share
don't know if something was actually illegal or not.
Check out our frequently asked questions.