Tassie gets behind anti-drug campaign
Crime Stoppers' recent Dob in a Dealer campaign contributes to 21 arrests and 63 charges laid.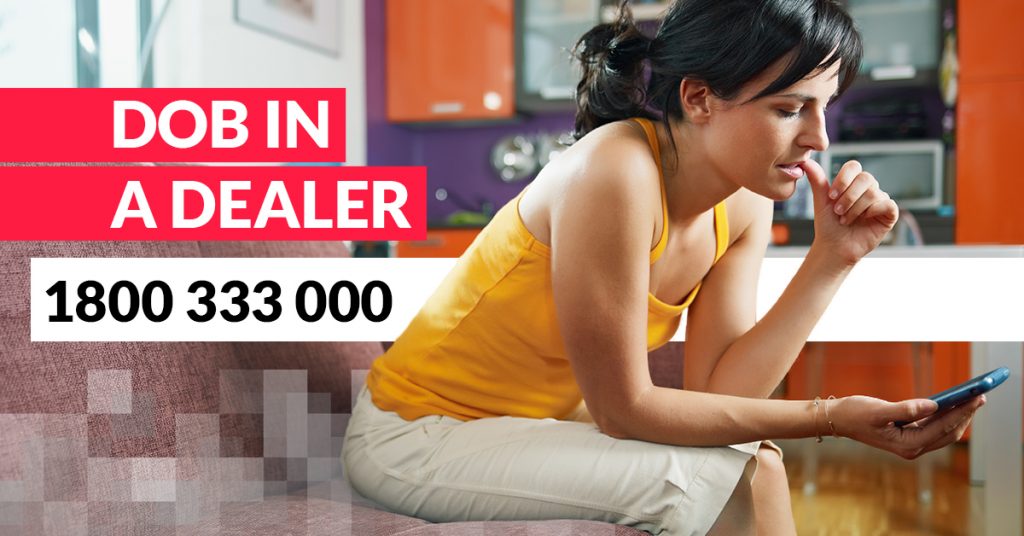 Tasmanians have rallied to make the state safer, thanks to their tip offs to Crime Stoppers with details about illicit drug imports, manufacturing and supply.
Dob in a Dealer Media Release 21 March 2019
ABOUT THE CAMPAIGN
Tasmanian residents are being asked to help Crime Stoppers Tasmania and Tasmania Police to disrupt the manufacture and supply of drugs in the local area by reporting anything they know about drug-dealing offences.
The Dob in a Dealer campaign is a nation-wide program funded by the Federal Government to stop Australia's supply of illicit drugs such as methylamphetamine (ice), ecstasy and cannabis.
The State launch of this campaign was held in Launceston on 26 November 2018.
Launceston DIAD Media Release 26 Nov 2018
The Hobart event was held on 19 December 2018.
Hobart DIAD Media Release 19 Dec 2018
The event in North West Tasmania was held on 24 January 2019.
North West DIAD Media Release 24 Jan 2019
The final event was held in Hobart on 25 February 2019
Hobart DIAD Media Release 25 Feb 2019
Your community. Your call.
Report information online | Rewards are available
An Australian Government Initiative