Crime Stoppers founder and ex-Albuquerque New Mexico Detective, Greg MacAleese has visited Tasmania in his only Australian appearance.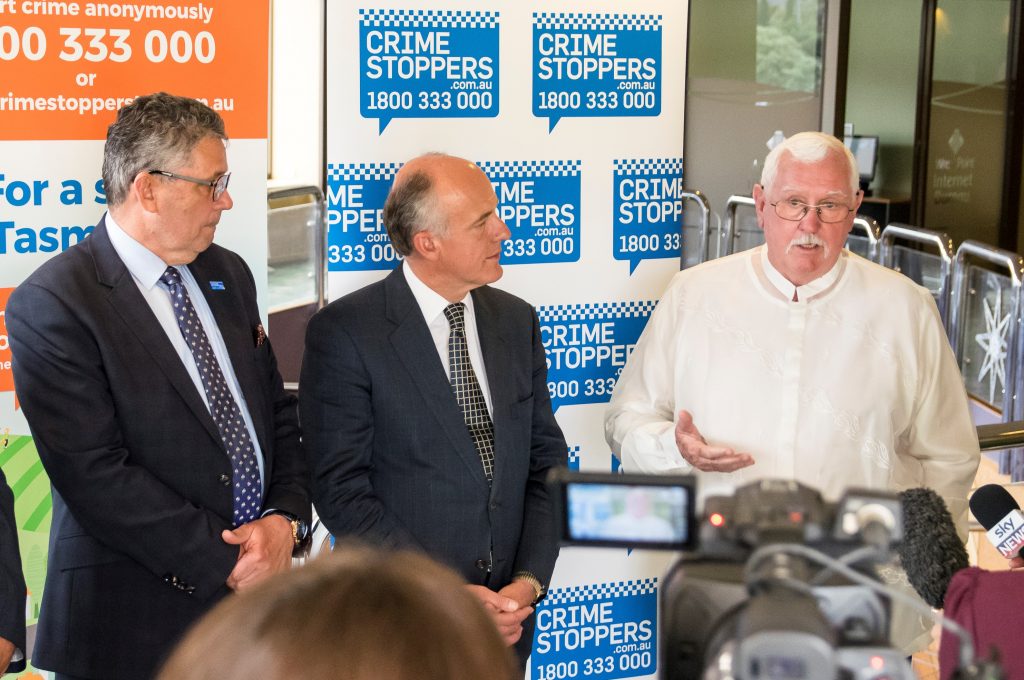 Joining the Crime Stoppers founder was current Crime Stoppers International President, Mr Bryan Roach.
The tragic and senseless murder of 19-year-old Michael Carmen in Albuquerque, New Mexico was the catalyst for launching a revolutionary crime-fighting program in 1976.
Despite the hallmarks of a solvable crime, no witnesses came forward and the murder remained unresolved. That was until investigating officer; Detective Greg MacAleese decided to create a re-enactment of the crime, offered a reward and ensured that those with information would remain anonymous.
Within 72 hours the perpetrators were apprehended and Crime Stoppers was born.