Crime Stoppers has been helping keep our State safe for 25 years – with over 50,000 anonymous reports received.
The evidence is in the results: 17,000 recorded offences, 4,000 arrests, $7.3 million worth or drugs seized and $5.1 million of recovered property.
For 25 years, Crime Stoppers Tasmania has operated as an independent, not-for-profit, community organisation providing safe and anonymous ways to report crime.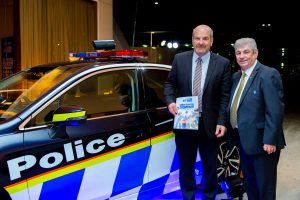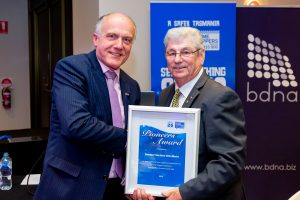 As Crime Stoppers Tasmania celebrates this amazing milestone, we would like to thank Tasmanians who have called or contacted us online to provide vital information that has assisted police investigations.
Chief Executive Officer, Mariae Leckie said that what makes Crime Stoppers so valuable to the community is the proven track record of working with Police, media and the community.
Mr David Daniels OAM, Crime Stoppers Tasmania Chair has been involved with the organisation since its inception.
"I am proud to say that I have been a part of the Crime Stoppers' journey since a young Police Officer helped establish Crime Stoppers in Tasmania. I am proud to say that this young Tasmanian Police Officer, Darren Hine, went on to become the Police Commissioner and still serves on the Crime Stoppers Board today", said Mr Daniels.
"The Crime Stoppers model has stood the test of time, and reporting information on crime can be done by almost anyone", said Mr Daniels.
Crime Stoppers encourages all Tasmanian's to play their part, and keep providing information to stop the flow of illicit drugs into the State; assist in the removal of illegal guns; recovery of stolen valuables and equipment; find missing loved ones, wanted fugitives and people who deliberately light fires.
Senator the Hon Eric Abetz said "Crime Stoppers has been an essential part of keeping our community safer and protected for the past 25 years. The community support it has garnered in that time speaks volumes for both the quality of its personnel and its astounding effectiveness."
The Hon Mark Shelton MP, Minister for Police congratulated Crime Stoppers Tasmania for their dedication in helping Tasmanians play their role in creating a safer Tasmania. "By providing avenues for the community to anonymously report information about crime, Crime Stoppers provides an invaluable link between police and people who may hold the key to solving Crime."
The Hon Elise Archer MP, Attorney General also commented on 25 fantastic years of empowering Tasmanians to report crime. "As a long-time supporter of Crime Stoppers Tasmania, I have had the privilege of seeing first-hand the positive impact Crime Stoppers can have in our local community, helping to make Tasmania a safer place for everyone."
Bdna, are the proud Crime Stoppers 25th Anniversary Sponsor, Justin Collins, Bdna says, "We are very excited to be working with Crime Stoppers Tasmania, strong partnerships are the key to any success. By working together, we can achieve better outcomes for our community."
Our 25 Years